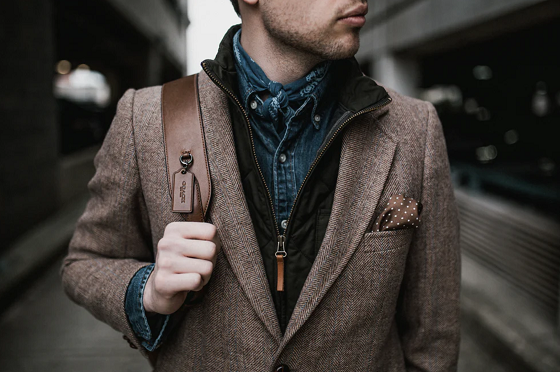 With winter winding down, men's fashion is taking an exciting turn based on the trends making waves this season. It's showing less conformity as styles dare men to be adventurous and colorful this spring. Streetwear and office designers are redirecting focus on reinvention to give menswear a refreshing perspective.
The Resurgence of Suits, Sportswear Retiring?
For some time, sportswear dominated the wardrobe scene, an era where a two-piece was too corporate. That's all changing as once-form-fitting suits take on a daring sense of creativity, boasting oversized cuts and dynamic colors. These have shed their ties for the open collar attitude.
Open collar shirts are showing some versatility, complementing a variety of casual jackets as well as tailoring styles. There's enough room for patterned styles and safe pastels depending on the personality. Men often take refuge in grey, navy, or black to maintain a sense of comfort and belonging. There comes a time when men must put these mundane habits behind and wear fashion boldly. This spring presents the perfect opportunity to experiment and experience life in pastels.
Wearing Utility Right
Designer gears are creating a buzz with military-inspired styles improving form and function in incredible ways. A collaboration with streetwear fashion makes utility vest, an everyday habit, men want to experience. It has plenty of pockets that make them extremely functional. These go well with cargo pants, tees, and lightweight sweatshirts to give that classic low-key appeal. With these, it's legal to choose simple tops, preferably pared-back shades of either black, beige, or khaki.
Skatewear On The Rise
The effects of climate change are so ubiquitous, it's reshaping fashion trends; making skatewear an all-season favorite, despite its rich history as a summer style. Skatewear styles for men have been creating waves of influence for some time. It's been a growing trend for over two decades, with skatewear hoodies and tees inspiring fashion-forward men today. To find trendy fashion apparels at affordable prices check out these men's clothing stores.