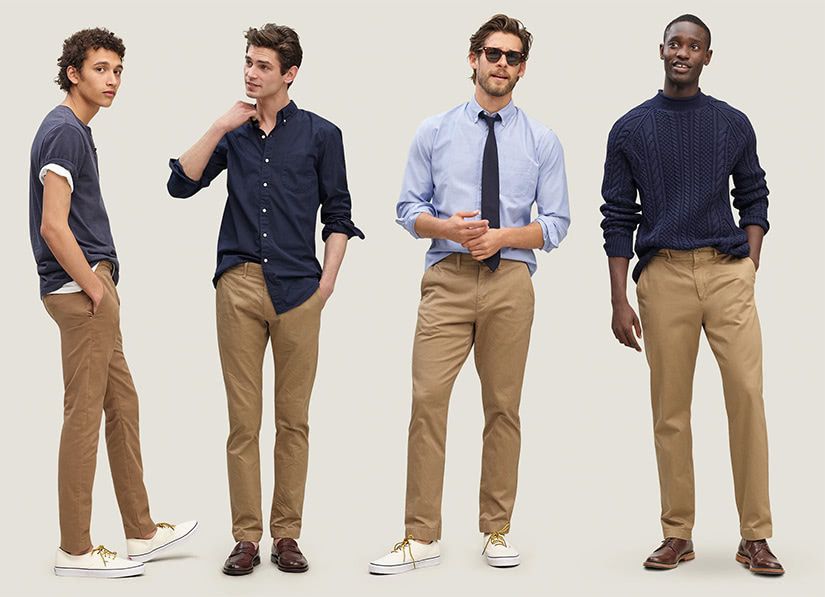 Classic Fashion's in wearing the church look is necessity. The neck-tie with the suit makes men look good, with a hair cut too. Men that's out looking for jobs with this look makes them more acceptable into getting the job rather they tried their best at answering interview questions or not. Men with this style are always looked at as the Boujie look. However, with this look men are most likely about their business.
Another Classic Fashion look is the button down look, where the buttoned shirt is thin, fitted properly with its creases, and perhaps with some khakis pants with creases as well. This is the clean version look and about all business look as well. The button down look is very a attractive look and allows many job opportunities too. Be sure to have a nice hair design look with this style.
Classic style looks by wearing leather jackets with jeans is a decent look. It's not a business look but could be attractive to the community. This look gives the men a boujie look. I'd say if the men was out looking for a date, It would most definitely work. Women love this style from men. Most importantly with this style, please be sure to have fresh shiny hair style look. These are few of the main classic fashion men should have today. It's always the proper look for a men about business to wear if their concerned about their future.
Visit any men's clothing stores for more style.