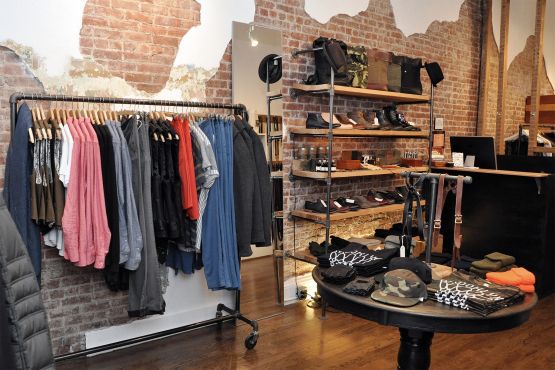 It is not hard to dress to impress, but many men seem to have trouble coordinating their wardrobe to be versatile yet still have that personal touch. There are a few essentials that every man should have to spruce up their wardrobe and look good no matter where they go.
First thing every man should have is a couple good comfortable pairs of khakis or chinos. They can be worn for dressing up, or for relaxing on the weekend. They look just as good with a t-shirt as they do with a button-up shirt. You can wear them all year round and even wear them to work. Make sure they are comfortable, but also make sure they look good! A wrinkle resistant pair might be worth the extra couple bucks.
Second thing, is a well fitting suit. You don't need to spend a ton of money, but go and get fitted for a suit at a men's clothing stores. If your weight doesn't fluctuate a lot, you can get fitted for a good suit that can last you for 5-10 years for under $200 and not even need it tailored. You can also wear the pants or the jacket separately with other items to mix and match an outfit. Bonus points if you get a 3 piece suit that has a vest. You can wear a vest with the chinos and a button-down shirt for a more casual take on a formal outfit.
Lastly, is a good pair of shoes. Get two pairs, a brown and a black. You can get them in loafers or even more of a boot style, whatever your preference. But make sure they shine up nice and you can mix and match them with different colors in your outfits. Shoes can really add some nice contrast to your outfit and make you look like you're well put together.
Grab these couple things next time you're out shopping and you'll add a whole new dimension to your wardrobe.